NOAH CANAVAN
PRODUCER / WRITER / DIRECTOR
Noah Canavan is an award-winning filmmaker, currently based in Boston, MA. Coming from Quincy, Illinois, Noah ventured to the East Coast in 2014 to expand his work in the independent world of cinema. He earned his Master's of Fine Arts degree from Emerson College Film & Media Art program in the Fall of 2017. In 2014, he graduated with his Bachelor's degree in graphic design and photography, with a minor in film production.
Noah currently has over 20 films to his name, with work selected in over a dozen festivals, including the Festival de Cannes. His work has won Best of Festival and Best Student Short Film. His work in graphic design has achieved Addy Awards, and his photography has been displayed within and on the cover of magazines, as well as exhibited in multiple galleries and cafes.
Besides writing, photographing, and directing for film, Noah is the editor at Black Math.
LINE PRODUCER / ASSISTANT DIRECTOR
Yasmin is based in San Diego, CA and has been involved in Performing Arts since 2005. She has been in numerous roles in musical theater and dance. In 2014, after a career in education, she pursued her BA degree in video production and decided to pursue her passion for film production in the entertainment industry. Since graduating she has worked on multiple features and short films, and recently attended the Cannes Film Festival on behalf of Enter the Fire, a feature film starring Lou Ferrigno.
Yasmin is currently excited about collaborating with Noah Canavan on 93 miles, and is also interested in working on films that portray different perspectives on current social Issues.
LOGAN D. COX
ASSOCIATE PRODUCER
Logan D. Cox is a writer, editor, and producer currently operating out of Dallas, Texas. During the day he has a successful career in the finance industry, but his true passion remains anchored in both the cinematic and literary arts. Born and raised in Quincy, Illinois, Logan has travelled the world garnering unique experiences in places like Armenia, Czech Republic, and Italy. His travels have allowed him to see the world around him through a lens that affects the way he lives and writes. Logan obtained a Bachelor's of Arts in History from The University of Kansas and has taken postgraduate courses in philosophy and theology at Villanova University in Philadelphia.
Logan has worked as a freelance writer, blogger, and editor. He also has several years of experience in the publishing industry where he held multiple positions. He is currently working on an untitled compilation of short stories, a novel entitled "The Acorn" and an untitled film project that he hopes to complete before the end of the year.
DANIEL LIES
DIRECTOR OF PHOTOGRAPHY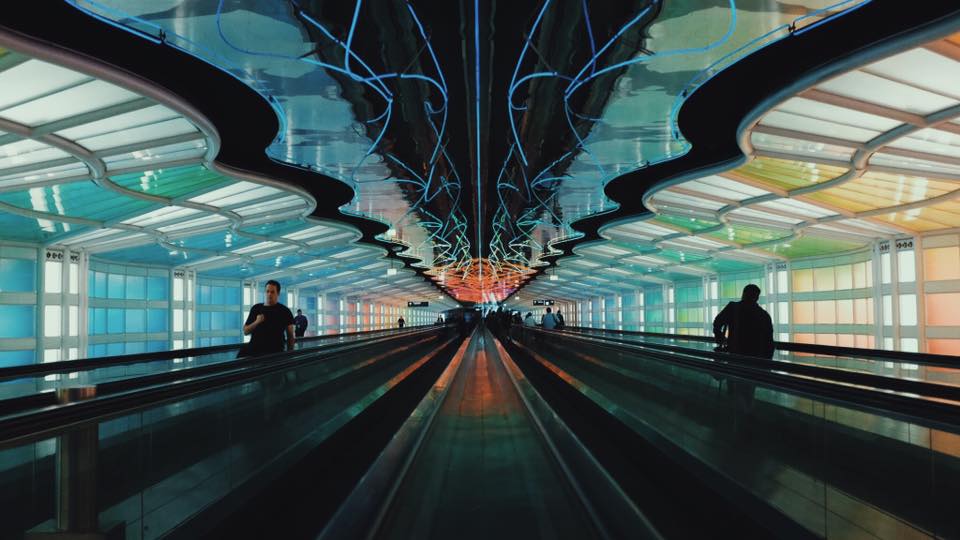 DANNY ROYCE
LEAD ACTOR - MIGUEL
Danny Royce is an actor, writer, published model and fitness expert currently based in Los Angeles, CA. Danny is of Afro-Cubano and Puerto Rican decent. Growing up he was exposed to great food, music, and art from both culturas. The magic all began in Chicago, where Danny grew up. His passions with his roles in musicals, and show choir exhumed his talent as a child. Danny was very athletic and played numerous sports including; baseball, football, volleyball, and a host of others. As a natural leader, Danny would go on to be captain of said teams. He has attained degrees in Culinary Arts and Hospitality Management from the prestigious Culinary Institute of America.
Danny was scouted by a modeling agency when working as an Event Manager. After a successful modeling career in Chicago, Danny was scouted again and decided to venture to the west coast to pursue his acting career full time. Since residing in Los Angeles, Danny has honed his craft with Mike Pointer, Casey Lee, and a host of others. He is currently enrolled in Ivana Chubbuck Studios. He has over 10 films under his belt, including 3 original playwrights and 5 music videos. His expressions really capture the audience and makes them relate to his characters. He has been a Studio Tour Guide for NBC Universal for the past year and has performed in the NBC Actors Showcase. This passion for food and health did not die. He wanted to help and inspire others to live healthier lifestyles, so he started a fitness company last year called Royce FiT.
KRYSTAL MILLIE VALDES
LEAD ACTRESS - EMMA
Krystal Millie Valdes is a Cuban American actor, director and playwright born and raised in Hialeah, Florida. As a second generation Cuban American she has seen how both of her parents have struggled and persevered to make a new life here in the United States. She is very excited to work on a project that embraces her Hispanic heritage and shows light on the difficult process of uprooting and starting a new life elsewhere. She is a proud founding member and Company Manager of New City Players. Krystal graduated with her BFA in Acting from New World School of the Arts, UF's Conservatory for the arts. She has worked professionally in South Florida, Tampa, and Los Angeles over the past 3 years in film and onstage.
Professional credits include Catherine in New City Players' "Proof", Molly in Slow Burn's "Peter and the "Starcatcher", Laura in NCP's "The Glass Menagerie", Corie in "Barefoot in the Park", Izzy in "Rabbit Hole", Dottie in "Killer Joe", Kat in The Project Theatre's "SoundByte, Rosie in Stage Door's "Cabaret", Thelma in Stage Door's "Gypsy", Dudley in FTF's "The Never Everglades" and Columbia in Tampa Theatre's Rocky Horror Show. Professional film credits include the lead in Andrew Paul Davis' "Why Leah Left", "Last Kiss", and principal role in "Maya". When not in production for a play, Krystal develops and acts in plays with her fellow MCM Players at the Miami Children's Museum.
GEORGE CAPACETE
ACTOR - SEBASTIAN
George is a native of Los Angeles. His passion for acting began on the stage at an early age. Some recent highlights include a film he co-starred in 'Lucia, Before and After' debuted at Sundance Film Festival and won Jury Prize for US Fiction for Shorts. It also was accepted to South by Southwest in the Texas Shorts Block. He also co-starred in 'Sabre Dance' which debuted at the 2015 Cannes Film Festival. He has trained with the late Charlie Laughton who also coached such actors as AL Pacino, Martin Sheen and other established actors. He is currently a company member of The New American Theatre.
RAMON VILLA
ACTOR - DAVID
Ramon is an actor and Youtube sensation from San Diego, CA. Since he was five years old, he has performed on stage in front of thousands. It wasn't until his eighth birthday, that his father bought him his very first camera, it was at that moment that he started making comedy skits for his friends and family. He enjoyed making those around him laugh and smile. During his junior year of high school, he found himself making videos on Youtube going by the name, 'Prince of SD'. He is currently in college studying performing arts while still making comedy skits and storytelling videos on his Youtube channel.
LEVANCE RUCKER
ACTOR - ALONSO, 'THE COYOTE'
LeVance is an actor and screenwriter based out of San Diego, California. Born in Kansas City, Missouri, LeVance was always fascinated by how actors could play other characters so believably. Heath Ledger is often cited as being the person who inspired him to begin acting. Although he was involved in theatre in high school, the acting bug didn't bite him until 2009 when he auditioned for the role of Raul in William Mastrosimone's play, Extremities. Since then, he has done many plays as Kansas City Kansas Community College. He honed his craft and performed at University of Central Missouri. He has three films under his belt that were shot in Kansas City. He plans on creating a film brand where he makes his own content and collaborate with other creators to make movies that leave people touched, moved and inspired. LeVance moved to San Diego late 2016 to further expand his career.
GARY P. SCHMIDT
COMPOSER
Gary P. Schmidt is an American composer and guitarist based out of St. Louis, Missouri. At age 11, Gary dusted the strings from his sister's forgotten Ibanez acoustic guitar and began to write short melodies and jingles. From that point on, Gary became enamored with the process of developing tantalizing melodies and soundscapes, integrating a variety of instrumentation and innovative technologies in his craft. Gary has refined his skill through his work in short films, promotional videos, and band projects over the past decade including Corvidae, Voveo, and his current project Lightrider.